Skip Navigation
Website Accessibility

We are official APQS Dealers & Certified Technicians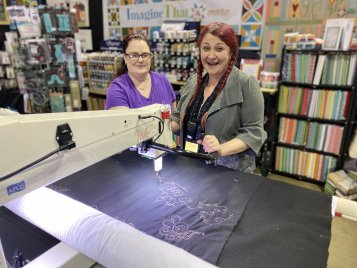 Come try our APQS Millie Long Arm Machine, a personal favorite.
Long Arm Machine Rental
Complete your Quilts Yourself.


We have a number of options availiable for rent
including different brands, standing, & sitting options




Get Started today, by scheduling a
Usage Class
to learn how to properly load and use the machines.
$35/hour, 2 hour minimum




What a relief!


We're introducing our new Concierge Service for the long arm. No more pinning,
rolling, and threading because we do it all for you. Simply show up and quilt.
Drop your quilt top off, at least one day prior to your machine rental appointment and we will
set up the machine for you. If you purchase your batting and backing from us, you will receive a
10% discount on those products, and we can cut them to size for you as well.
This will be the best $30 you ever spent.
We do custom quilting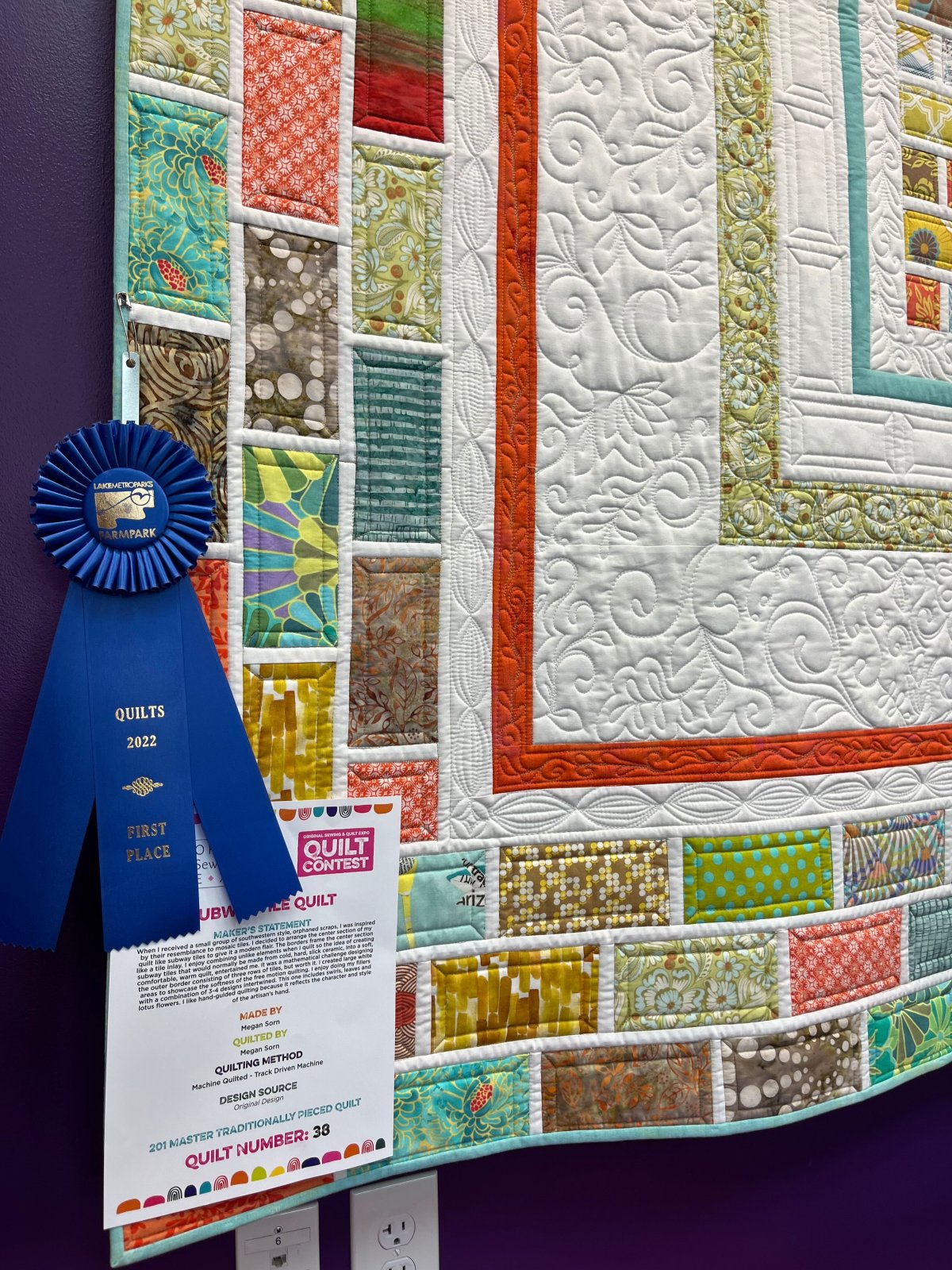 What We Offer
Megan's Quilting Gallery
Long arm Photo Gallery
Let Us Quilt For You
Achieve the custom, professional look you desire without all the work

The most important thing you want to consider when hiring a longarm quilter is Quilting Style. Some longarm quilters only sew computer generated, edge-to-edge, standard design. Others however specialize in hand controlled, custom design. In order to find the specialist you would like to finish your project, you need to know which style you prefer.

We are mostly custom quilters at Imagine That & More because we prefer the personalized attention to detail that makes a quilt truly special and unique.
Here are a few examples of our work: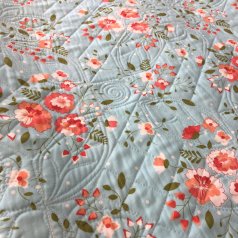 Contact us
to receive a personalized, custom quote from us to finish your quilt project.


Long arm machines are machines created especially for quilting. They consist of a sewing machine head, fabric rollers, a worktable and a heavy-duty metal frame. Sizes and shapes of the machines and tables vary but as a general rule, they are large enough to lay a quilt flat without running into bunching issues. Longarm quilters very large and can range in price from $10,000- $30,000.
That's why we offer longarm services to make it more affordable for everyone to enjoy the benefits without the huge price tag.

Hand guided, custom machines have handles attached to the sewing machine head.
Computer controlled machines however, have optional arms but hook up to computers to create a standard design.
The very first longarm machines, created years ago, required you to move the quilt table rather than the machine head.
They also had a crank arm that you had to turn.





We prefer the custom, hand guided machines in our shop because they create a beautiful custom quilted finish.
We have a number of long arm machines to choose from. Please see what machines we offer and explore their specialties above.
The standing Juki is no longer available to rent but is currently for sale. Please contact us for details.



This is a great machine. It was very lightly used because we are replacing it with a larger model. It's the perfect size to fit in your home and would be a great option for your first longarm purchase.