Skip Navigation
Website Accessibility
Join Us for These Exciting Events
We've put together several events and workshops that are fun, creative and will boost you skill level. Each one is time to get together and make new friends in a community of creative people. We have enough space for social distancing while still being able to spend time together.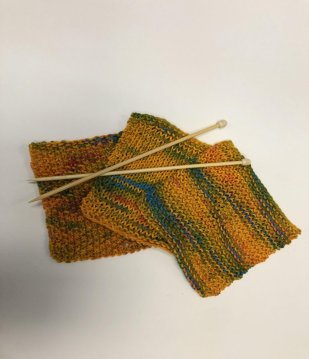 Yarn Party!
Wool applique projects are a way to reduce stress and slow down.

Come and hang out in our soft seating area and knit or crochet on your latest project. It's so much fun to get out of the house and visit and share tips and tricks with each other.


Farm Girl Club

Quilt in Progress: Let's create an entire Lori Holt Farm Girl quilt together, one square at a time.
Come join us for the fun of Lori Holt pattern blocks and create your own quilt to cherish. Each time we meet, you will create one to three squares that will eventually be displayed on your very own personal farm girl quilt.
Lori Holt Vintage Farm Girl Volumes 1 & 2 available to for purchase.


Wool Applique Group
Wool applique projects are a way to reduce stress and slow down.
Bring your wool applique project and stitch on the comfort of our couches and chairs, prep your pieces on our cutting and pressing tables. If you don't currently have a project or you need some assistance getting started a group is the best place to be.
Check out our kits available to for purchase.



Bag of the Month Club

Bitsy Box

In this class, we will create a fun little zippered fabric box, suitable for gift giving, or just to make for fun. We will complete the entire project, beginning with quilting the fabrics on your sewing machine. Then we will install a zipper and completely assemble the box during the class.
$30 for the class and supplies plus $12.50 for the pattern.